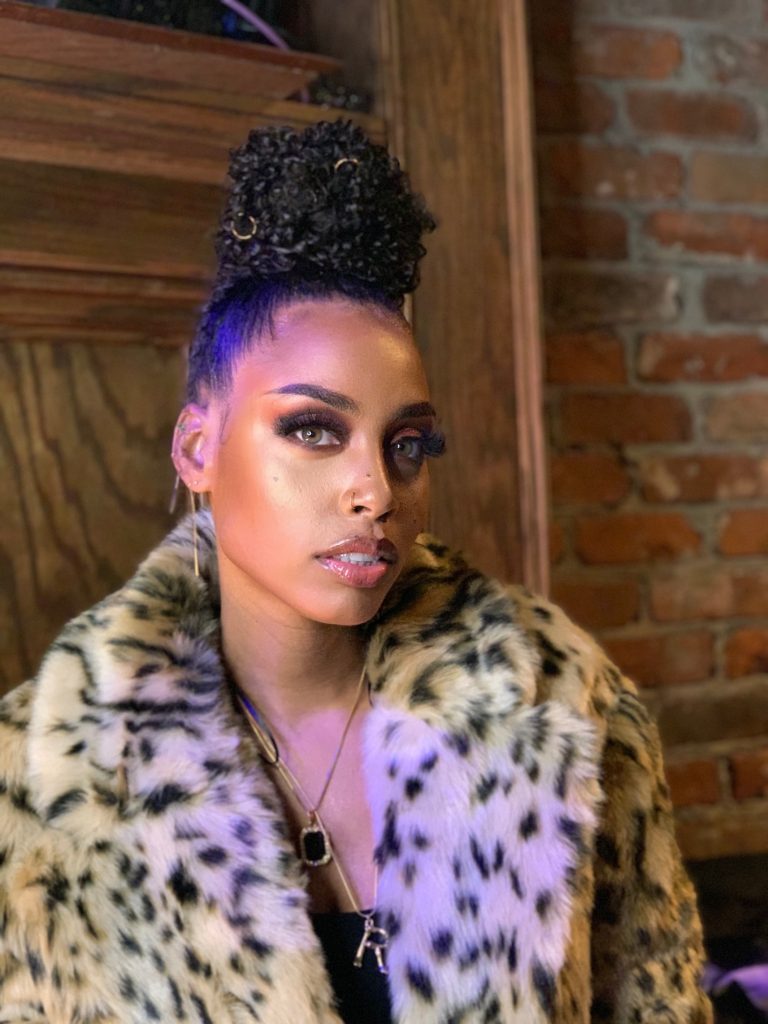 Productivity of virtuoso-level quality is rare and so is the glowing musical talent of Melli Monaco who makes music from her heart borrowing heavily from her own experiences while growing up. With a plethora of musical gift and unencumbered by the obstacles that have stood in her way coming up and also having some of the most accomplished music luminaries in the game as her role model, she has cultivated her talents to what they are today. Aiming to be an inspiration to many, Melli Monaco is an artist that connects with her listeners intimately. Her sound and style encapsulate her emotions rendering her music unique and powerful. Designing her own artistic lane like a fashionista, Monaco's genre-defying sound encompasses varying elements of intriguing and alluring melodies. A banging flow welcomes you to a lively world providing an excellent atmosphere that reads like an open letter with its deeply layered percussive beats bouncing at you with an aggressive beautiful feel which you would wish to last forever – this, ladies and gentlemen is "Marchѐ (Walk)".
By harnessing the fullness of her towering vocality, dexterity and her precious energy and thunderous passion being blended perfectly to design this glorious near-magic mystical groove, she dedicates all of herself to complete of a world-class performance that is going to turn the music industry on its head. It is no wonder the official music video that has been laden with visual inventiveness and complementary imagination amassed over 200 K in the first two weeks of its inception.
By capitalizing on her brightest gifts and highest powers, Melli Monaco is now indispensable. Her commanding deftly spirited vocals take their rightful position amidst the heavy danceable exploding percussion; freely flowing before surprisingly breaking down the walls of harmonic convention and assuming a deep dive, exploring her own vocality power with the shimmering tonality to the fullest measures. Her exceptional performance draws on her superb musicality to invoke layers of emotions from the instrumentations and the upbeat hints of exuberance and joy. This is simply a staggeringly outstanding production that was mixed to pure perfection. The incredible composition and arrangement will deliver remarkable satisfaction to fans everywhere. And this is exactly why a listener ought to be one of the formidable many who are already vibing to this phenomenal beauty and sharing it with their friends and family.
Catch Up With Melli Monaco on: